It's that time of year again….
With Conference Championships coming up this weekend, and the Super Bowl just around the corner, it's safe to say that football mania in the United States is about to reach the pinnacle of the season. With Baltimore, New England, San Francisco, and Atlanta vying for those last two Super Bowl tickets, football fans are feeling the excitement and gearing up for the "big day."
Each year, as this culminating point in the NFL season builds, die-hard sports fans and casual spectators alike are charmed by the hype of playoff, championship, and Super Bowl matches, as well as devising this year's Super Bowl party ideas. Perhaps it's the very traditional nature of this American pastime that whips the masses into excitement. Or maybe it's the food, the half-time show, or the extraordinary showing of commercials? Whatever the reason for it may be, the Super Bowl serves as an opportunity for gathering and socializing around a highly anticipated and entertaining sporting event.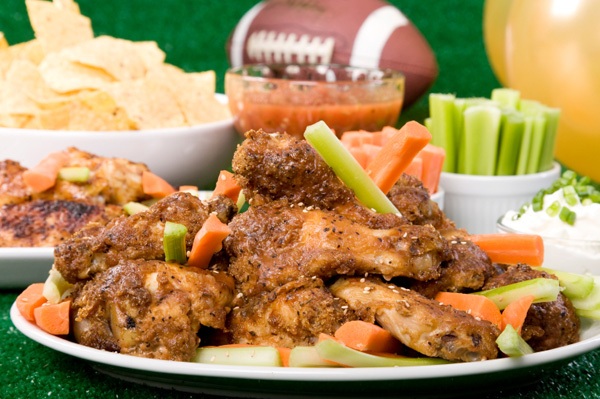 The gathering, the socializing, and the entertainment usually manifests to Super Bowl party ideas in one of the two following scenarios:
A. An at-home Super Bowl party. They're relaxed, they're exclusive, and you can yell and cheer as loud as you want from the privacy and comfort of yours or another's couch. Depending on the host, the snacks are to-die-for, and the company is of the highest caliber: family and friends! But first, you have to find someone to take on the task of hosting…
B. A gathering at the Sports Bar. The fried chicken wings and cheesy nacho chips keep coming, and the beverages keep flowing… as long as your pocketbook holds out! Best of all, no one in your party is responsible for the mess that's left behind. However, a simple sports bar doesn't always provide the best Super Bowl activities for kids…
Although both options A and B fulfill the details of your Super Bowl ideals, WaTiki Indoor Waterpark and Sliders Bar & Grill can provide an "Option C" for your Super Bowl party ideas.
Sliders Bar & Grill is home to a huge flat-screen, high-definition television that will be tuned to the Super Bowl action on Sunday, February 3rd, 2013! The menu features gourmet pizzas, slider sandwiches, pastas, steak, awesome appetizers, and a huge variety of tap beers and cocktails for all appetites and drink preferences. What else? It's the only bar in America with a water slide going right through it!
That brings us to another great American pastime: water slides! Have you ever been to a Super Bowl pool party? Hit Maui's Body Slide in between quarters, float the Lazy River during half-time, and whirl in the Super Bowl tube ride, because….it's the Super Bowl!
At WaTiki Indoor Waterpark, you can combine two things that you love in one awesome day, while also incorporating Super Bowl activities for kids into your party planning. Throw in great food and first-rate friends, and you won't have a reason to leave! Luckily, La Quinta Inn & Suites and Fairfield Inn & Suites are attached and ready to take room reservations.
It really doesn't matter if your team made it to the Super Bowl this year. With WaTiki's Super Bowl party ideas, there's more than one good reason to have fun and celebrate an awesome American tradition.
About WaTiki Indoor Waterpark
Open year-round, the WaTiki Indoor Waterpark is fun for the whole family. With 30,000 square feet of aquatic wonderland, WaTiki is the perfect place for parents and kids to take a break in a safe environment that creates new family memories. Call WaTiki today at 1-877-545-2897 for more information about the biggest indoor water attraction in western South Dakota.